How to Get Blue Check on Instagram, a More Reliable Account!
Instagram is one of the most social media platforms with users today. This platform can be used for various purposes, including income.
If you are an influencer or account owner with an incredible number of followers, you can use Instagram as a promotional medium to get profits.
One thing that you must pay attention to increase your followers' trust in your account is to get a blue check.
The blue check is the official status issued by Instagram that your account has been verified. Then how do I get a blue check on Instagram?
How to Get the Blue Check on IG
Actually, the way to get a blue check on Instagram is not as complicated as you imagine, because this service is already part of Instagram itself.
With the verification status in the form of this blue check, Instagram users will find it easier to distinguish where I am from the original and only the clone account.
You just need a few things that you have to prepare well for Instagram to judge that your account is worthy of being given a verification badge.
Here are some things you need to consider in a series of ways to get a blue checklist on IG.
What Is Blue Checks & How to Make Blue Checks on Instagram
The blue check / verification badge is a symbol that will help Instagram users easily find community leaders, celebrities, and official brands.
The blue badge will be displayed to the right of our name. The existence of the badge indicates that Instagram has reviewed our account and is considered eligible to get a verification badge.
This badge doesn't just make our Instagram look cool! With this badge, users can know which account is genuine and which is fake so our friends will not be fooled.
Even though it looks like a simple sign, this blue check has a crucial function to increase general Instagram user confidence in the account you are using.
Therefore, even if you have to spend more effort you are obliged to know how to get a blue checklist on Instagram to be more trusted.
Registration Requirements for Getting Blue Check on Instagram
Reporting from the official site Instagram, there are some requirements that you must meet in order to start to practice how to get a blue check on Instagram. These requirements will be taken into consideration by Instagram in providing verification badges. There are at least four requirements requested by Instagram:
Authentic: The account that you register must truly represent a person, business, or other entity that is truly real.
Unique: The account you register must uniquely represent a person or business. What does it mean? There will only be one account for each person or business that can be verified. But there are gang exceptions for certain languages.
Complete: The account you registered must have a bio, profile photo, profile photo, and at least one post. In addition, your account must be public and cannot be private.
Famous: To be approved in getting this blue check, your account must be classified as a well-known account.
Although there are no specific restrictions regarding the number of followers you must have, the more followers you have, the greater the chance that your account will be verified.
This requirement is important for you to examine before applying the way to get a blue check on the IG, so you can prepare your account properly before the submission process.
How to Get Blue Check on Instagram
Okay, now you know what requirements are needed. It's time to go into the steps to apply for a verification badge.
There are a number of steps you need to take in the steps on how to get a blue check on Instagram, and here is more information.
1.Enter the account profile that you want to verify.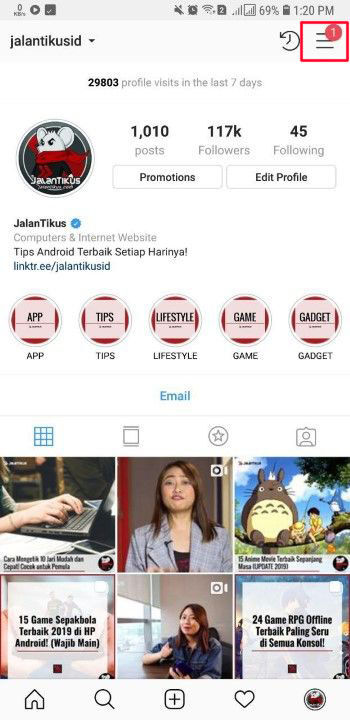 2. Tap the line icon three located in the upper right corner, select Settings.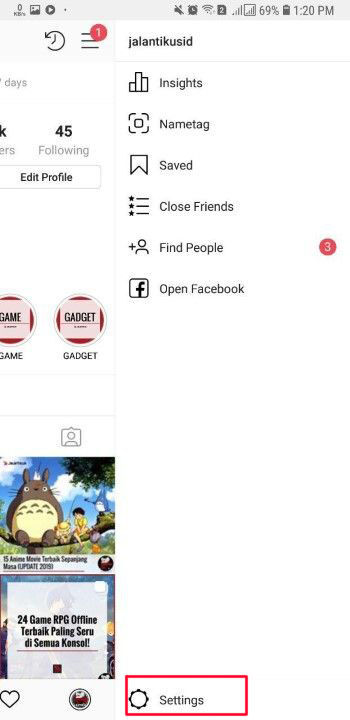 3. Select the Account menu.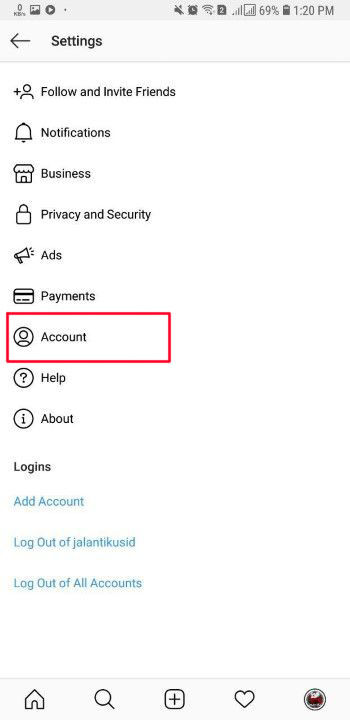 4. choose the Request Verification menu.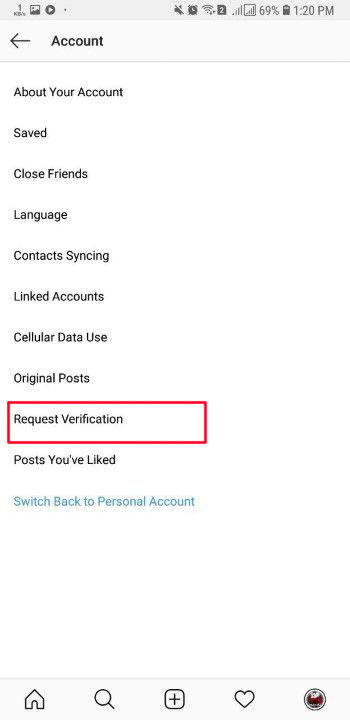 5. You will be asked by Instagram to fill in some data such as your name and photo of your identity card ( idCard, SIM, passport) as proof that you really own the account.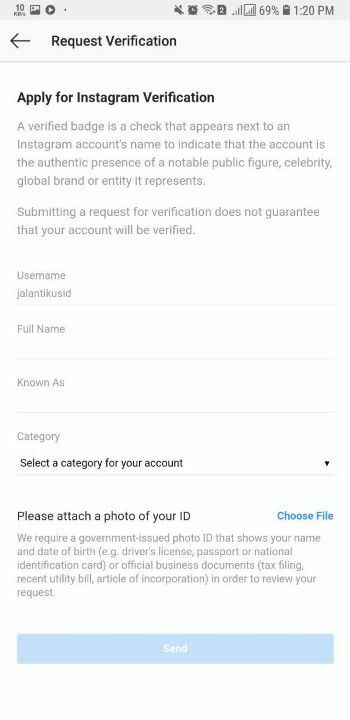 Be sure to fill out all information about the IG profile that is needed completely and honestly.
The Instagram party will carry out a review process after you submit a request for verification, and the data sent will be checked for compatibility with information in the field.
What Happens After Practicing How to Get Blue Checks on Instagram
After Instagram has reviewed your account, you will get a notification a few days later.
If your application is rejected, it means that there are requirements that are not met. You can re-submit after 30 days of the gang.
If it's successful, you need to remember that Instagram has the right to revoke the verification badge if you do one of the three things below:
Advertise, transfer, or sell verification badges.
Use the profile photo, bio, or name section to promote other services.
Trying to verify the account through a third party.
Make sure to always follow the policies implemented by Instagram so that the blue check on your account is not removed.
If Instagram detects a violation and removes your blue check, then the next way to get a blue check on Instagram will be harder to accept.
The final word
That is how a gang gets a blue check on Instagram that you can practice so that your account is even more reliable.
As long as you meet the requirements of Instagram and follow the steps correctly, Masno is sure that your account will be able to get the blue checkmark from Instagram!
Hopefully the information Masno shared this time is useful for all of you, and see you in the next articles.