Stories of Microsoft founder who was 'ousted' by Bill Gates
Microsoft is identical with its founder, Bill Gates. But besides Gates, there is another genius who pioneered the giant software company. Namely, Paul Allen, who just launched the world's largest aircraft called Stratolaunch.
Maybe it's fate that Allen is always under the shadow of Gates. Though the role of 65-year-old man is very important at Microsoft, no less than Gates.
Gates and Allen initially met at Lakesie High School in Seattle. They are both computer crazy and close friends. You're a genius, so you feel right.
"Tangled blond hair. You can say three things about Bill Gates quickly. He was really smart. He was really competitive, he wanted to show you how smart he was. And he was very persistent," said Allen quoted Mastekno of Guardian .
At the age of 13, Gates had dreamed of establishing his own company. When Gates entered Harvard University, Allen followed him and both spent a lot of time designing software.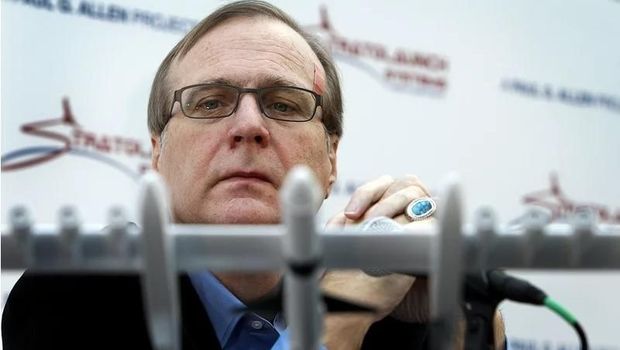 Paul Allen and his plane Stratolaunch.
Photo: Fortune
In 1972, they founded the first company called Traf-O-Data which analyzes traffic data. Well, a new breakthrough occurred in 1975 which became the forerunner of a company called Microsoft.
At that time, Allen showed the magazine Popular Electronic to Gates. The media discussed microcomputers made by Micro Instrumentation and Telemetry Systems (MITS), namely Altair 8800. Allen proposed that they make the implementation of the BASIC programming language translator software on the system.
MITS also gave them the opportunity to demonstrate and it turns out, the BASIC translator was able to work perfectly. MITS also agreed to distribute it under the name Altair BASIC.
Thus, the success of the project was the beginning of Microsoft's birth on April 4, 1975. It was Paul Allen who gave the name Microsoft. Unfortunately over time, the relationship between Allen and Gates actually cracked.
Broken Friendship
Paul Allen and Bill Gates have been close since high school and co-founded Microsoft. But the relationship between the two is fractured. Allen claimed everything because of Gates.
The story of Gates and Allen's broken relationship was revealed in Allen's biography entitled Idea Man: a Memoir. There Allen tells a lot about his closeness to Gates as well as how their good relations ended.
"I assume our partnership is 50-50. But Bill has other ideas," Allen wrote. Gates asked for a greater share of Microsoft shares, 64-36. Allen finally agreed because he felt Gates was very talkative and he did not want to conflict.
Unfortunately, their relationship is getting worse as Microsoft grows. Allen and Gates often argued for hours. Then the climax, Gates included his friend Steve Ballmer who would later become the CEO of Microsoft.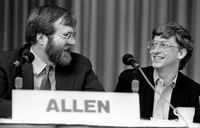 bill gates and paul allen

Gates immediately offered an 8.75% stake in Ballmer, which angered Allen. Misfortune came back in 1982, Allen had cancer and was absent from work.
When he returned to Microsoft, he felt he was no longer considered. Not only that, Allen also heard that Gates and Ballmer wanted to reduce their share quota.
"Can no longer hold back, I explode at them and shout all this can not be trusted. Show your true character (Gates)," said Allen.
Ballmer and Gates realized their mistake and apologized, but for Allen, their relationship could not be repaired anymore. So, Allen decided to resign from Microsoft.
Gates tried to buy Microsoft shares owned by Allen for $ 5 per share, but Allen refused. The decision was very appropriate because Microsoft's stock price was then very high. Now Allen's wealth is more than USD 21 billion because he still has many shares of Microsoft.
"I thought our partnership was based on fairness, but I saw Bill's personal interests put aside all other considerations. He wanted to take as much cake as possible and that was what I could not accept," Allen said.
Allen's story in his biography has been commented on by Gates, where he disagrees with Allen's various stories. But whatever has happened in the past, Gates still thanked Allen.
"Even though my memories of those events may differ from Paul's, I appreciate his friendship and the important contribution he made to the world of technology and Microsoft," Gates said.
In recent years as they get older, their relationship has begun to improve. In fact, both of them did not hesitate to take pictures together again, maybe while remembering how they had a duet before making Microsoft glorious.
And as is well known, Gates and Allen have long been no longer active at Microsoft. Gates and his wife, Melinda, are busy taking care of philanthropy at the Bill & Melinda Gates Foundation. While Allen invested a lot, including buying the Seattle Seahawks football club and creating the world's largest aircraft, Stratolaunch to enliven the race into space.
that's the story of the two of them how do you think please write a comment below